Security Tester Job in New Zealand
Security testers are implementing, testing and operating advanced software security techniques in compliance with technical reference architecture. 
Software skill Requirement


Well-paid job in New Zealand
According to the research of CareerNZ and absoluteIT, Security Tester job's salary is Lower Average : $60 per Hour, Medium Average : $90 per Hour, Upper Average : $100 per Hour
Average 1,200 tester jobs are listed on seek (www.seek.co.nz) in New Zealand
.  AIIT has more than 200 exclusive tester job listing from partners. 
Long-term career path for testers is available.  Software Tester, Manual Tester, Agile Tester, Test Analyst, Test Manager, Technical Test Analyst, Security Tester, Test Automation Engineer and so on. 
What is a Job Ready Program?
 The Job Ready Program is designed for people wanting to get their first software tester job in IT Industry.  This includes international software qualification course, Internship and job placement support.  Participants will be led by  experienced tester expert the entire way, and receive hands-on coaching, one-on-one mentoring.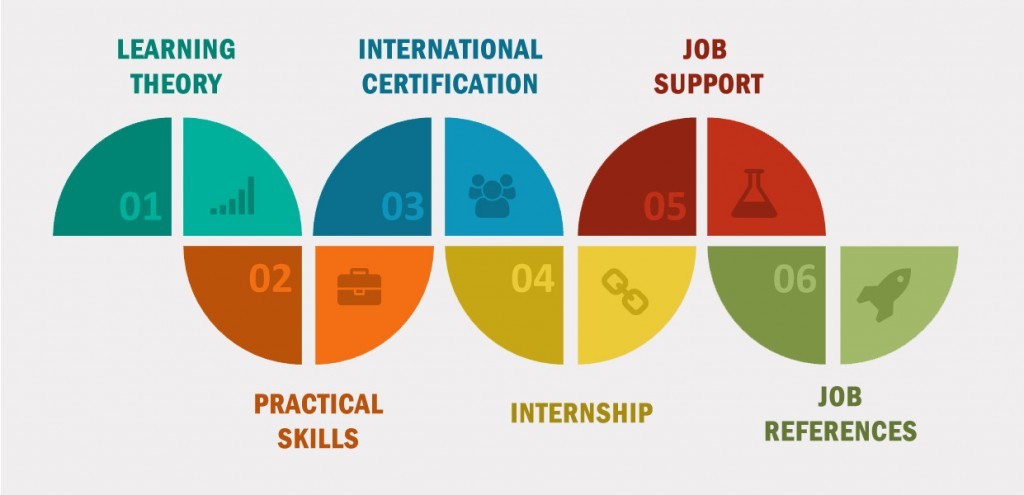 To be a tester, international standard theory for tester is required. our program is based on ISTQB syllabus and Glossary. Soft skills are included.
Prepare and learn for real-life software testing skill used in New Zealand Government projects and commercial world. 
International Certification
Be a ISTQB certified tester. ISTQB has administered over 700,000 exams in over 117 countries world-wide. 
Have "Real-life" job experience testing by involving in government invested, large scale, reputable projects in all over the New Zealand.
Provides necessary support to take a next step. Be offered opportunities for employment through our government project partner and commercial partners
Be able to provide prospective employers with local references
All our classroom training is based on ISTQB International certification scheme which will be led by ISTQB trainer. 
Duration : 4 weeks ~ 8 weeks
2 sessions per week, 3 hours per session in the morning/afternoon/evenings for Mon/Wed or Tue/Thu
You will have a Online training access.  Upskill yourself with training delivered at a location that is convenient for you
Duration : Study at your own pace
Security Tester
Security Risks
Information Security
Policies and Procedures
Security Auditing and Its
Role in Security Testing
Improving the Security Testing Practices
Security Test Process Definition
Security Test Planning
Security Test Design
Security Test Execution
Security Test Evaluation
Security Test Maintenance
Role of Security Testing in a Software Lifecycle
System Hardening
Authentication and Authorization
Encryption
Firewalls and Network Zones
Intrusion Detection
Malware Scanning
Data Obfuscation
Understanding the Attackers
Social Engineering
Security Awareness
Security Test Evaluation
Security Test Reporting
Types and Purposes of Security Testing Tools
Tool Selection
Understanding Security Testing Standards
Applying Security Standards
Participants need to sit the ISTQB certification official exam in order to acquire the certification. So, We provide sample exams. Participants need to achieve 65% in order to pass the examination. You can retake exam if you fail.
Provides necessary support to take a next step. All our training is supervised by our leaderships.
Study Materials (35,000+)
Our community provides more than 35,000 software testing related ebooks, articles and certification resources. All FREE. 120,000 testers are sharing each others. (softwaretesters.net)
Internship for Government / Commercial Project
After your course and if you pass the ISTQB certification exam, you will start the government project or commercial project internship (unpaid).
This Internship provides Career-oriented IT Skills (Testing). Analysis skills and Communication skills are also led by Mentor. We guarantee the quality of internship and its opportunities. The internship is where you gain government project and/or commercial project experience which can then be nicely added to your CV/Resume. There are projects for Full-time or Part-time (3 days per week)  or Part-time (Evenings).  The internship, location and schedule will be arranged at the end of the practical course.
Participants may choose the project that they are interested in.  In most cases, we will require you to sign a internship contract at the beginning of the project prior to starting your internship. You will be working in the office within a team and will be required to follow the project policies, regulation and requirements.
You will be guided by senior  testers 1:1 mentoring system.
Our internship program is for 2 months contract with the option to request an extension. This extension should be agreed by relevant authorities. Terms and Conditions apply. Due to nature of Internship,  we don't guarantee Full time Job offer. However, a lot of our faithful internships are getting full time job offer. we will do our best to meet employer's expectation together with you.
We will have an interview simulation with you to prepare real job interview
We will assign your dedicated recruiter who will work with you to prepare for an interview. 
We will provide standard New Zealand style CV format and review your CV. Then we'll provide some recommendation of updates for your CV to maximize an opportunities. 
We will issue Job Reference Letter with recommendation. This will be beneficial for getting an ideal job. This letter includes names, address and phone number of who issue the letter.
Job Interview with Internship Employer
After you complete the internship or while you are doing internship, your dedicated recruiter will arrange an job interview with your current internship employer.
Job Interview with other Employer
After you complete the internship or while you are doing internship, your dedicated recruiter will arrange an job interview with other potential employers to maximize an job employment. 
Auckland Council, St John (Staffs: 2,500), Vector (Staffs: 2,000), Vodafone (Staffs: 3,000), Spark (Staff: 6,000), Datacom (Staffs: 5,000) and more