Do want to experience life in the New Zealand and improve your career prospects? with AIIT internship program, you can do it!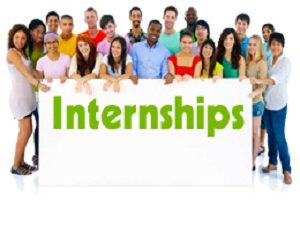 We will serve you throughout your IT career, living in the New Zealand  and interning at a New Zealand company will give you valuable firsthand insight into New Zealand culture and IT business practices, as well as the chance to polish your English skills. Along the way, you'll be able to share ideas with New Zealand colleagues, make important new business connections, and build lifelong friendships
Professional IT Internship Placement customized to your specific needs
CV writing help and templates
Interview preparation advice
Internship agreement to protect your rights as an Intern with Law Office
What is an Internship?
An internship is a period where students, recent graduates and new migrants transition from study or overseas work experience to the working life in Australia. It is an opportunity to be exposed to the New Zealand work environment and be trained in the workplace under the guidance of a knowledgeable professional or a team. Internships are sometimes a part of degree programs and are required by some universities to graduate.
Internships are often temporary and for a fixed period which is decided by the participating intern within a specific industry that is closely related to their field of study.
What is the Importance of doing an Internship or Getting an New Zealand Work Experience?
The New Zealand job market is getting more competitive.
If you are a student, new graduate or recent migrant in New Zealand, it will be difficult to convince employers to employ you. With the dawn of the internet, employers now have access to hundreds of other applicants who similar or better qualifications and may also have valuable local work experience.
Undergoing an internship program demonstrates to prospective employers that you have already honed your communication skills, are well-adjusted to the Australian workplace culture, and have developed the essential soft skills necessary in the workplace. Additionally, many employers consider the internship program as a provisional stage towards recruiting and hiring.
Internships will increase your employability, boost your confidence and is a massive step towards reaching your career goals.